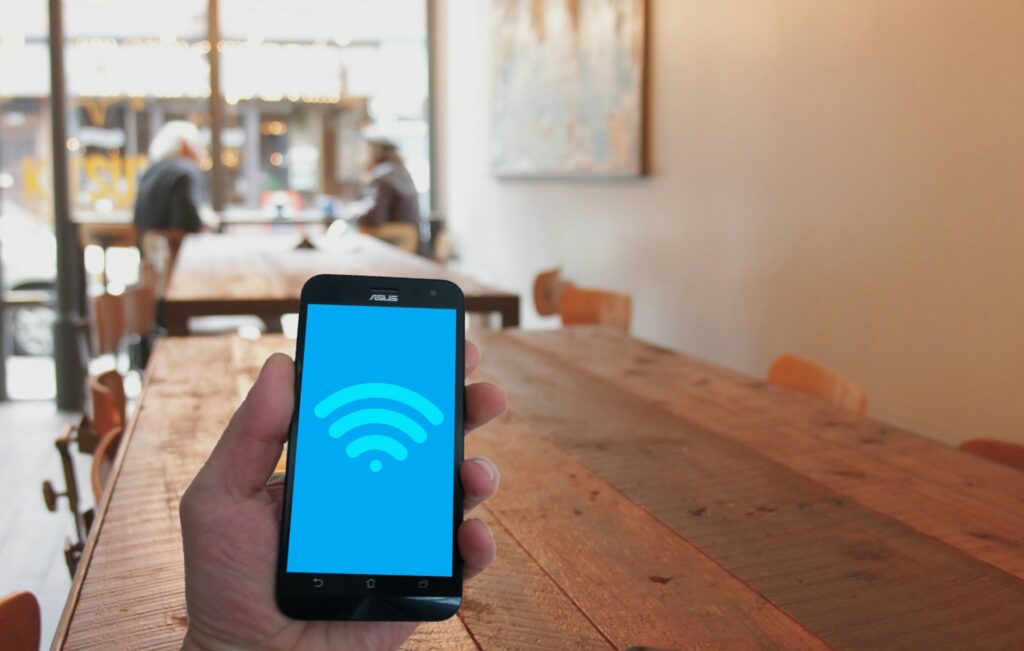 My Internet is not working.
How do I fix it?
---
If your Internet is not working, because your connection breaks or your WiFi is slow, then you can download wenewa on your Android or iOS Smartphone to see what's going on.
After a short introduction the app will display the following options:
Internet overview
This is the main diagnostics dashboard. It shows a graphical representation of all the components involved in your connection. A mobile connection will go via the left side of the circle and a WiFi connection will go via the right. The green components tell you which one you are currently connected to and if any of these are orange or red you will see a message in the centre of the circle. Tap on the warning to get more information on why your Internet is not working.
Speed test
Your internet may not be working because it is too slow. The speed test measures the download and upload speed of your active connection. If you are logged in to your router*, three speed tests will be performed:
end to end, which measures the speed from the line to your device.
on the router, which measures the speed of the line to your home
from your Smartphone to the router, which measures your WiFi speed
The end to end speed is the overall quality of the service on your phone. If it is slow you need to dig deeper into point 2 and 3. The speed measured on the router is the speed arriving at your home and should correspond to the speed you contracted with your provider. If it is slower you should contact your telco. If the speed from your device to the router is slow, then the issue is within your home. This will typically depend on: your distance from the router, the obstacles in between and the number and type of devices connected to your WiFi. You can move closer to the router or go back to the home screen and check the devices on your network.
* To log in to your router click on the router icon on the circle and if your router is identified you will see an option to enter the username and password you will find on a sticker on the bottom of the router itself.
Devices on your network
A device on your network could be preventing your Internet from working properly. Here you can see the devices connected to your WiFi. If any of them are malfunctioning they will appear in orange or red. Devices shown in grey have at some point connected to your WiFi but are currently offline. You can tap devices to see more technical information.
WiFi congestion
WiFi broadcasts on a frequency, which can be either 2.4 GHz or the faster 5 GHz depending on your router's specifications. Each frequency is divided into channels. If you and your neighbours are all on the same channel, this will be congested and your Internet speed slower. WiFi congestion analysis analyses this and suggests a less congested channel you can switch to for better performance.
Home WiFi map
Your WiFi signal coverage will weaken the further you move away from your router. With the Home WiFi map you can measure the signal in different locations of your home, assigning them a name and a picture for easy recognition. This will help you identify weak spots. To improve the signal coverage throughout your home you can place your router in a more central position, you could also put in WiFi extenders or get a stronger router (e.g.: 5 GHz if you are on 2.4 GHz).
I have another problem
This is a free text field where you can describe the problem you are experiencing and submit it to your support provider. If you have been asked by a friend or support agent to download the app you will have received a code which you can enter here. If not, you can ask a tech savvy friend or family member to register as a support provider on wenewa.com and send you a code. Registration as a support provider is free, just like using the app.