The Technical Support Platform for all your Internet issues
We hope you are safe and healthy in this unprecedented pandemic.
We all want to make a contribution at a time like this. Our expertise is in keeping the Internet up and running, with a focus on the home network. So, for millions that are relying on that connection to the outside world today, we are providing our app and remote support solution for free.
Use cases
visualises all network components and their malfunction, both to end-users and remote support experts, allowing effective local network support.
creates a business opportunity for customer support providers by matching them with users who need help.
The following use cases describe how
adds value for local network support:
Effective Remote Support
Capture the technical issues in the customer's local network.
Triage: Whose problem is it really?
Locate the origin of the issue: Network operator, Internet, Service provider, Device or Local network?
Proving your Service
Show you are keeping up your end of the bargain. Whether you are an ISP, OEM or content platform.
Analysing sporadic outages
Continuously monitor to render all contributing factors visible at the time of the occurrence.
Digging deep
Find the root cause of issues even in today's wild-west of smart home networks.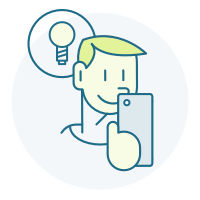 Unleash self-help

Empower users to understand, manage and fix their own network and devices.
Don't miss out on upsell possibilities
Suggest new hardware or components based on objective measurements and effective needs.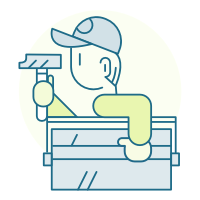 Don't send your field service unequipped
Send out field-service agents only for issues that cannot be solved remotely, based on pre-diagnostics.
About us
is a product of WebToGo GmbH.
WebToGo is a global team with nationals from more than 10 Countries, a history of satisfied customers and deep industry insights.
Our mission is to provide lasting value in mobile-first customer support through true self-help solutions that drive processes from the device, empowering end-users and support agents regardless of constraints of device and platform.
We focus on product innovation and quality engineering, investing 80% of our budget into creating cutting edge technology and solutions.
Germany
WebToGo GmbH
Rosenheimer Str. 139
Phone: +49 89 746 547 40
e-Mail: wenewa@webtogo.de
Managing Director: Dr. Peter Michael Duesing
Register Court: Munich
Entry in HRB: 145688
VAT IdNr.: DE813656782